Marketplace Distribution
Cloud marketplace go-to-market enablement for ISV
Schedule a Call
Product Listing

Getting listed on the marketplace can be a complex process. We can remove the friction and have your products listed in no time.

Increase Visibility

With listings across multiple marketplaces including AWS, Microsoft, and Google your products will reach an expanded audience.

Marketing

Promotional placement offers additional opportunities to showcase products. Marketplaces represent a trusted ecosystem that adds a layer of legitimacy.
Streamlined Sales
Focus more time on building products and less time on distributing them.
Lower Cost.

Distribution platforms can be expensive. By listing on a marketplace, ISVs can leverage the existing infrastructure and reduce their costs.

Increased credibility.

By listing on these marketplaces, ISVs can increase their credibility and build trust with potential customers.

Flexibility.

Multiple pricing and billing options allow ISVs to experiment with different models and tailor their offerings to specific customer segments.

Market Analysis

Our extensive data can help you better understand the market landscape and focus on market needs and competitive advantages.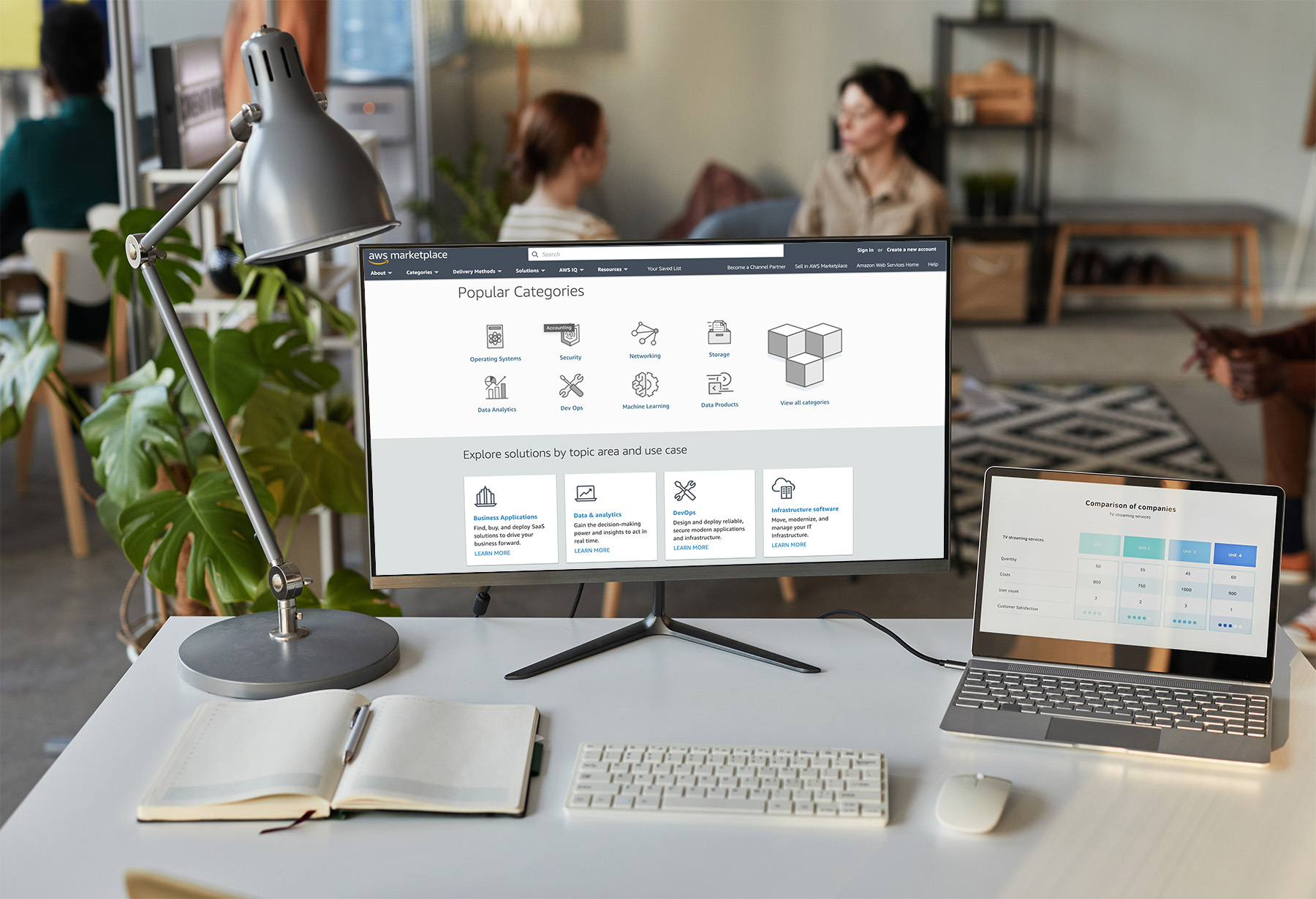 Ready to learn more?
Let's chat!
What is Distribution?
If a tree falls in the woods does it make a sound? If a product is built but
no one knows about it, does it exist? Distribution allows us to get the word
out about products and services across the internet using a repeatable
process.
Currently, we support:
Gumroad
AWS Marketplace
Machine Images
Professional Services
AWS Data Exchange